Keynote Speakers
Keynote speech title:
M2M for Driving Social Innovation
Schedule:
09:30-10:20, Nov. 13, 2013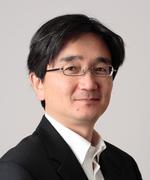 Hiroyuki Morikawa received the B.E., M.E, and Dr. Eng. degrees in electrical engineering from the University of Tokyo, Tokyo, Japan, in 1987, 1989, and 1992, respectively. Since 1992, he had been in the University of Tokyo and is currently a full professor of the Research Center for Advanced Science and Technology at the University of Tokyo. From 1997 to 1998, he stayed in Columbia University as a visiting research associate. From 2002 to 2006, he was a group leader of the NICT Mobile Networking Group. His research interests are in the areas of ubiquitous networks, sensor networks, big data/M2M, wireless communications, and network services. He served as a technical program committee chair of many IEEE/ACM conferences and workshops, Director of IEICE, Editor-in-Chief of IEICE Transactions of Communications, OECD/ICCP vice chair, and he sits on numerous telecommunications advisory committees and frequently serves as a consultant to government and companies. He has received more than 40 awards including the IEICE best paper award in 2002, 2004, and 2010, the IPSJ best paper award in 2006, the Info-Communications Promotion Month Council President Prize in 2008, the NTT DoCoMo Mobile Science Award in 2009, the Rinzaburo Shida Award in 2010.
Keynote speech title:
ICT for Knowledge-Creative Society
Schedule:
09:20-10:10, Nov. 14, 2013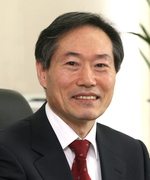 Byeong Gi Lee received a B.S. degree from Seoul National University and a Ph.D degree from University of California, Los Angeles (UCLA). He worked for Granger Associates, Santa Clara, California, and AT&T Bell Laboratories, North Andover, Massachusetts, before joining the faculty of Seoul National University, where he served as the Vice Chancellor for Research Affairs and the Director of the Institute of New Media and Communications. He served as the President of Korea Information and Communications Society (KICS), as the President of Korea Society for Engineering Education (KSEE), as a Vice President of Accreditation Board of Engineering Education of Korea (ABEEK) and as the founding President of Citizen's Coalition for Scientific Society (CCSS). He also served as a member of the Presidential Advisory Committee of Policy Planning, a member of the Presidential Advisory Council on Science and Technology, and a member of the Policy Committee of the Ministry of Justice. Recently he served as a Commissioner of Korea Communications Commission (KCC) and the President of the IEEE Communications Society (ComSoc). He published seven textbooks in English, including Broadband Wireless Access and Local Networks: Mobile WiMAX & WiFi (Artech House: Boston, Norwood, MA, 2008), and holds 13 U.S. patents with five more patents pending. He received several awards including the 1984 Myril B. Reed Best Paper Award, the 2001 National Academy of Science (of Korea) Award, the 2005 Kyung-am Academic Award, the 2011 Information and Communications Grand Award, and the Order of Service Merit with Yellow Stripe from Korean Government in 2012. He is a Member of the National Academy of Engineering of Korea (NAEK), a Member of Sigma Xi, and a Fellow of the IEEE.
Keynote speech title:
Managing, and Extending Global Internet Services
Schedule:
10:10-11:00, Nov. 14, 2013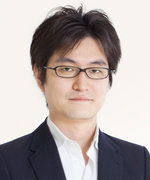 Masaki Fujimoto joined GREE in June 2005, and serves as the Company's chief technical officer. Prior to joining GREE, he worked at Astra the Studio, Inc. and Tunebiz Co., Ltd. Earlier in his career, Fujimoto was a member of the consulting staff of a PHP open source project. Fujimoto graduated in 2001 with a bachelor's degree in literature from Sophia University.